The corporate world has no shortage of acronyms. One acronym should especially concern business leaders. It stands for a frequently overlooked drain on time and money: MRO.
What is MRO's meaning? Why does it threaten the bottom line? And how can organizations bring it under control, making it as efficient and cost-effective as possible?
What is MRO? An Acronym—and Ongoing Challenge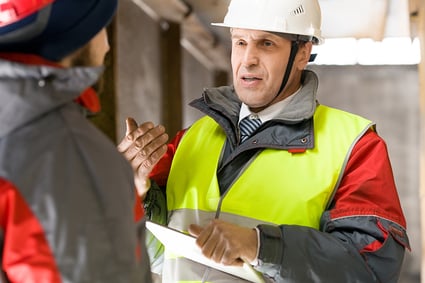 The acronym MRO stands for Maintenance, Repair, and Operations. It is shorthand for all items and equipment a business needs to keep facilities and production processes running smoothly.
MRO inventory can encompass millions of items, from thousands of suppliers. Any object bearing an SKU (stock keeping unit) code can be considered an MRO item if it's used in either manufacturing a company's finished product or in maintaining or restoring the facilities and equipment for such manufacture.
Some of the many types of MRO items include:
Raw materials
Industrial equipment supplies (machine lubricants, light bulbs, valves, etc.)
Replacement parts (spare motors, gears, bearings, etc.)
Safety equipment (signage, non-slip mats, wearable PPE, etc.)
Repair supplies (hand tools, sealants, adhesives, etc.)
Testing and research laboratory supplies (beakers, test tubes, scales, etc.)
Electrical supplies (wires and cables, plugs and receptacles, batteries, etc.)
Cleaning and janitorial supplies (disinfectants, cleaning sprays, brooms, etc.)
Office supplies (personal computers, office furniture, lighting fixtures, etc.)
Clearly, the specific meaning of MRO depends on context. MRO touches virtually all aspects of a smoothly functioning business.
Organizations often underestimate MRO's complexity and cost. Problems can arise when a centralized business unit isn't running the MRO supply chain. Here are three examples:
Having insufficient tooling and consumables in stock can cause downtime and lead to reduced productivity, harming the business's bottom line.
Working without timely and effective communication among individuals or individual departments can create duplicate and ultimately wasted MRO inventory.
Failing to properly monitor and address MRO supply and demand within the company can lead to unnecessarily high expenses when procuring urgently needed items.
But good MRO inventory management can steer companies clear of these and other problems.
Benefits of Enrolling in a Managed MRO Program
A managed approach to MRO procurement regards MRO inventory as a quantifiable and controllable operating expense and a strategic business component with recoverable value. It involves tracking usage data, standardizing processes, and consolidating accountability in the MRO supply chain.
Some companies achieve these goals on their own. Others enroll in a managed MRO program as the most direct route to optimization and efficiency.
Why might your business consider enrolling in a managed MRO program?
Managed MRO Simplifies Your Processes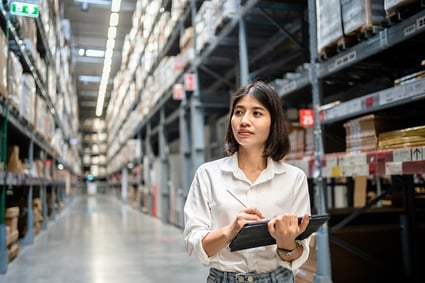 In highly transactional, SKU-based industries, MRO procurement practices are increasingly complex. Purchasing is time-consuming and involves multiple business units across an organization.
Managing an MRO supply chain demands constant monitoring of a strong data platform to keep track of data about millions of SKUs and suppliers. Without a centralized solution, you may end up doubling on vendors in the same category.
Such redundancies make you lose out on economies of scale and their associated discounts. They also make it difficult to evaluate vendors and ensure quality control, lead times, and inventory accuracy.
A managed MRO program lets organizations build a more effective supply chain by simplifying inventory control processes.
A quality management program provides an experienced representative to answer questions about products, ordering, and delivery. The representative keeps lines of communication between the company and its vendors open. They can also engage specialists who will review and prescribe improvements for aspects of SRO processes from vending to safety.
Managed MRO Keeps You Abreast of Ever-Changing Markets
Though the meaning of MRO stays constant, Maintenance, Repair, and Operations is itself a constantly changing field.
Annual, incremental pricing advances require program adjustments. In addition, MRO procurement leaders have begun moving toward outsourcing entire supply chains, shifting focus from price per SKU to MRO's total overall cost.
A managed MRO program helps your business address these shifts.
The managed program's data analysts review the company's spending trends on a regular basis. They evaluate contract pricing to make sure their corporate customers are purchasing the MRO items they need most at any given time at the best possible fixed price.
Managed MRO Avoids Wasting Your Significant Resources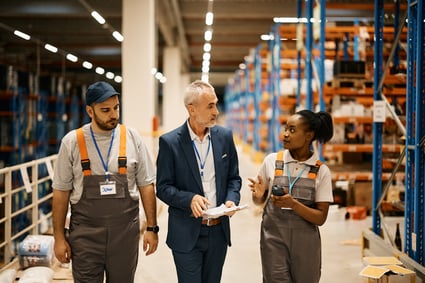 Corporations usually don't invest in the education their personnel need to plan and implement efficient MRO management.
This gap is understandable. The proverbial "costs of doing business" are real and usually on the rise. Especially in uncertain economic times, organizations want to do all they can to protect their bottom line.
But without investing in effective ways to track and verify MRO supply, your business may lose money and time procuring items it needs. Plant managers and other officers assigned to MRO will spend more time on inventory management, rather than on their jobs' pressing tasks.
A managed MRO program is the most direct way to ensure your company isn't losing time and money.
The program's regular review of your MRO needs and spending reveals opportunities to cut the time and cost your MRO procurement now demands. As a result, you'll see both short- and long-term maximum savings in both areas.
Discover How Your MRO Procurement Can Benefit from Collective Buying
Now that you know MRO's meaning, it's time for you to take the next step toward improving and optimizing your business's Maintenance, Repair, and Operations processes.
CenterPoint is a group purchasing organization (GPO) that negotiates and manages contracts with enterprise-level best-in-class terms for products and pricing.
Leveraging our clients' combined purchasing power, we can ensure they get the best value for their money. Over the last decade, we've delivered a 96% savings rate to our clients.
And we save our clients time. Their day-to-day relationship with their CenterPoint representative means they get their product, ordering, and delivery questions answered in a timely way. They have peace of mind knowing their MRO supply chain is running smoothly.
If you'd like to know how CenterPoint Group, as a modern and leading GPO, can help optimize and maximize your MRO processes today, contact us online or call us at (866) 229-6205.