What a GPO Is and How It Helps Organizations
Procurement teams across many industries strive to streamline procedures, cut costs, and prioritize tasks that provide the most value to their company. Unfortunately, it can be hard to reach these goals because the procurement process is so complicated. Procurement teams can strengthen their supply chain and optimize the purchasing process by working with a group purchasing organization (GPO). Let's define what a GPO is and how it can help organizations reach their goals.
What Is a GPO?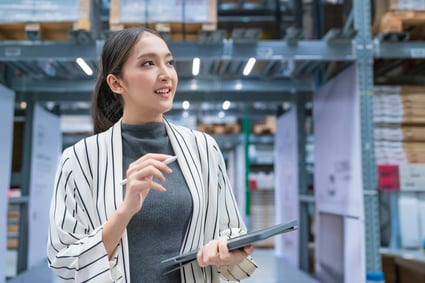 A group purchasing organization (GPO) is an organization that leverages the collective purchasing power of its members to get better prices, better overall service, and better account representation from vendors and suppliers.
Across industries, small to medium-sized businesses purchase a wide range of goods and services, from office supplies to telecom and shipping assistance. Unfortunately, these smaller businesses typically pay a higher price for these products because they buy them in lower volume than large corporations do. By partnering with a GPO for procurement, organizations obtain volume discounts, increase their buying power, and streamline their purchase process.
How GPOs Work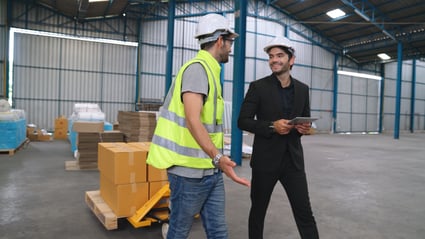 GPOs do not purchase products or make purchasing decisions for the business. Instead, they act as a third party between organizations and suppliers, negotiating deals to provide the best pricing and contract terms for their members.
Successful GPOs create an ecosystem where all parties benefit. By capitalizing on the buying power of all of its members, businesses gain access to the industry's best deals, translating to significant savings on the products and services they need for their operations. Suppliers also benefit from GPOs, as they gain new clients and expand sales volume, which leads to growth and increased market share.
Benefits of Working With GPOs
We've learned what a GPO is, but how do organizations benefit from it? Partnering with a GPO for purchasing helps procurement leaders maximize their investments and improve their overall spending management. Here are the top advantages of working with a GPO.
1. Reduce Procurement Costs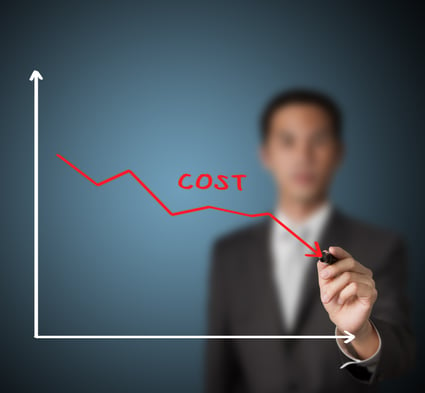 While reducing costs is not the only goal of procurement professionals, it is still one of the most critical tasks in their scope of work. Working with a GPO is one strategy that could provide your company with substantial savings upfront. For example, a recent industry study revealed that health care institutions save up to 18% in supply chain costs by working with GPOs.
This cost savings is possible because GPOs combine several organizations' buying power, making it easier to negotiate discounts with suppliers. Reducing procurement costs also helps businesses grow by freeing up money that can be used to improve key areas of the business.
2. Save Time and Energy
The procurement process can be arduous and time-consuming. Most procurement professionals have to deal with multiple supplier contracts that take a long time to review and solicit. With pre-negotiated contracts in place, GPO helps businesses ease the strain on their purchasing teams. Reducing hours spent searching for new suppliers and managing individual contracts frees up valuable time that can be allocated to more strategic and value-added initiatives.
3. Lower Purchasing Risks
GPOs thrive as the number of their members grows, so they aim to provide the best services for their business partners. Working with vendors that provide little value to their clients can damage a GPO's reputation. To ensure they give high-quality service, GPOs have a rigorous screening process for their partner suppliers to ensure their credibility. As a result, GPO business members have a lower purchasing risk. Instead of spending time researching and looking for credible suppliers, GPOs connect your business with quality vendors quickly.
4. Strengthen Your Supply Chain Against Disruptions
GPOs can help organizations protect themselves against supply chain disruptions by providing them with a wide portfolio of industry-leading suppliers. With access to a quality supplier list, switching or working with a different vendor is easier in the event of a supply chain disruption. Partnering with a GPO for procurement also helps optimize supply chain management by reducing the internal resources required to handle purchasing processes. They serve as an extension of your procurement team, helping your organization strengthen each aspect of your supply chain.
5. Gain Access to Varying Services
Aside from procurement services, some group purchasing organizations offer additional services that add value to your organization. For example, at CenterPoint Group, we also offer consulting services to help businesses elevate their procurement strategies and optimize supplier management. Our technology helps companies consolidate their suppliers, ensure compliance, and create an organized system to help monitor their vendor relationships. As a result, companies maximize their purchasing power and reduce costs.
Start Working with a GPO Today
CenterPoint is an industry-leading group purchase organization and procurement advisor that can help your business optimize its procurement process. We combine the power of technology, negotiation, and data analytics to provide our partners with optimal results. Reach out today to learn how we can help.